In the continuing saga of "Go woke, go broke," Democratic Blue New Mexico leaders are shocked – SHOCKED
, mind you- to find out old daft Joe wasn't pulling their finger about fracking.
"…Some New Mexico officials are now trying to defend themselves by saying they didn't anticipate the new President would issue such a ban, but such protests ring rather hollow given that they most assuredly did understand that Biden plans to move ahead with his fracking ban, which would for all intents and purposes have the same effect…."

"…[T]he reality is that [New Mexico's Democratic Governor, Michelle Lujan Grisham] and her administration can strive to "diversify" the state's energy portfolio all they want, but the state will still lose hundreds of millions of dollars every year should the Biden administration succeed in shutting down her state's oil and gas business.

To be clear: Neither the state nor the federal government collects any royalties on solar installations or wind farms. There is no severance tax to be collected from those alternative forms of energy with which to fund the state's schools or hospitals, or to sustain the free in-state college tuition program Lujan herself established in 2019 thanks to New Mexico's new Permian/Delaware Basin windfall…."
Paging Capt Renault!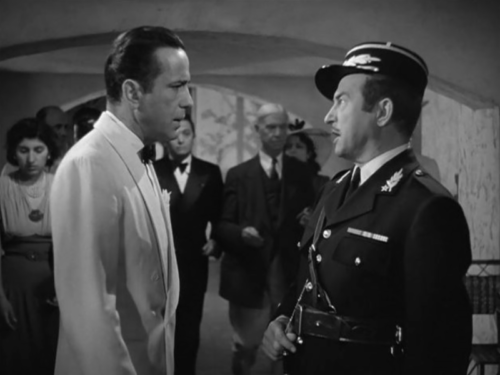 Damn if I don't feel a derisive snicker coming on.
I suppose that would make it a "snort."
One Response to ""But We Didn't Think You MEANT It!""