Sounds really good, doesn't it? What better way to end a long, hard work week than with a nice meaty strip…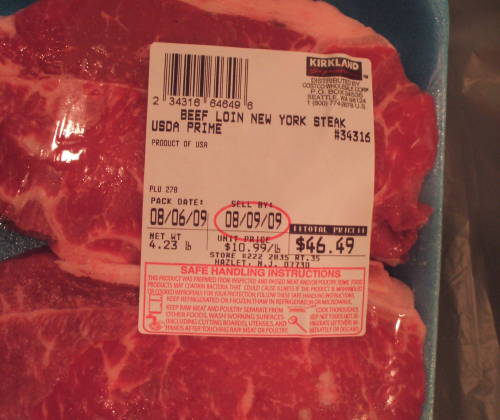 Oh yeah!
Since I haven't yet built a cover for my smoker I decided to move it on to the front porch of the house. Great location for my convenience and dryness but a bad location for smoke. Oh well.
Since I wanted to cook these babies over charcoal I took out the middle section and made my own little Smokey Joe
It ain't elegant but it does the trick
Indeed.
Along with my Bride's All-World Creamed Spinach and some gorgonzola mashed potatoes, life was pretty darn good last night.
To wash it down we went with an old stand-by
The Fetzer "Valley Oaks" is a lovely and dependable cab that gives you nice currant and fruit flavors with a hint of tobacco at the end…all for about $8. Yum.
10 Responses to "Friday Strips"