(CIVIL War veterans.)
President Warren G. Harding, presiding. Brigadier General Smedley D. Butler, commanding.
All after a brisk hike out to the Pennsylvania battlefield…from Quantico, Virginia.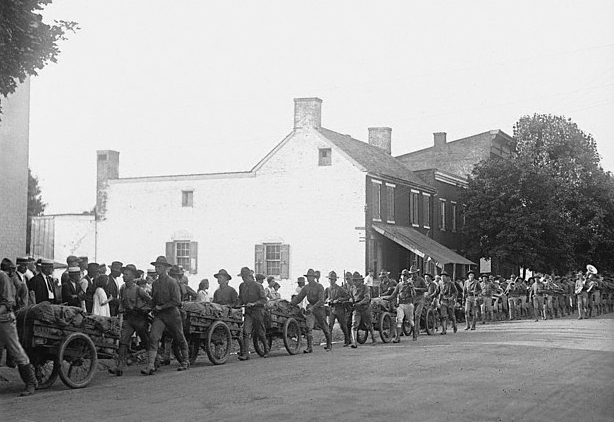 While Smedley Butler would drive to Gettysburg, his men hadn't yet reached the point of becoming "mechanized infantry." While some of his men would arrive in Gettysburg in tanks or airplanes, most of them traveled by foot. Here they are marching through Frederick, Maryland, on their way to Gettysburg. The marines arrived in Frederick around noon on June 24, and camped on the fairgrounds there overnight. They even had their band(s) playing as they marched through the town. This view was taken on June 24 or 25, 1922.
Now THAT'S "Old Corps".
TONS of great pictures and, towards the end, a CLASSIC Marine Corps anecdote, from, of all people… 🙂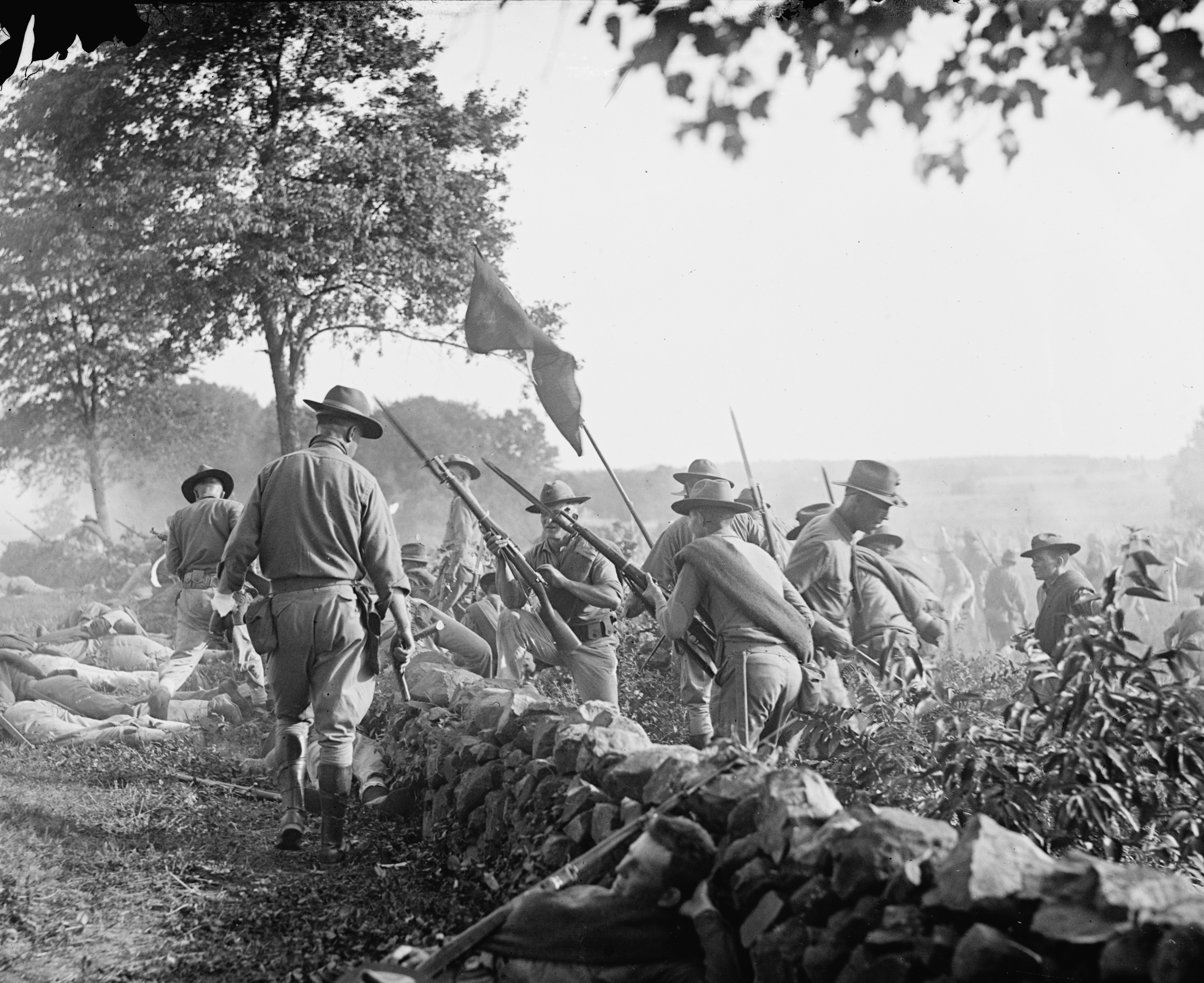 …The New York Times continued, "The only criticism that was heard of the exhibition came from F. B. Cope [sic], sergeant of Typographical Engineers with Meade's headquarters, and now superintendent of the Gettysburg battlefield. When the units representing Armistead's Kemper's, Garnett's, Archer's, Scales' and Pettigrew's brigades reached the stone wall, the height of the charge, and turned slowly back, Mr. Cope, standing on the steps of the observation tower (which Cope designed) on Cemetery Ridge with President Harding, declared the Marines did not retreat fast enough. This may have been criticism, but the Marines accepted it as a compliment."
5 Responses to "Marines Re-enact "Pickett's Charge" at Gettysburg With Eerie Authenticity, According to Veterans at the Scene"