By the Dawn's smoky light…
I had 14 lbs of pork butt in the freezer, so I figured today's the day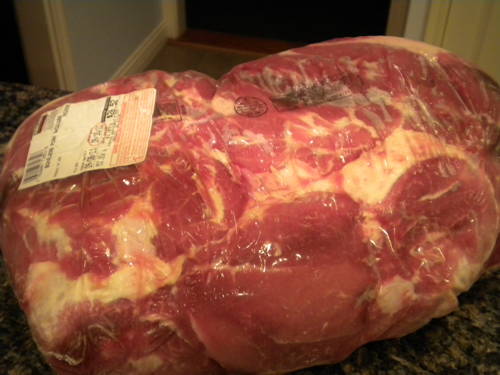 It's actually two 7lb-ish butts but they're frozen solid into one UniButt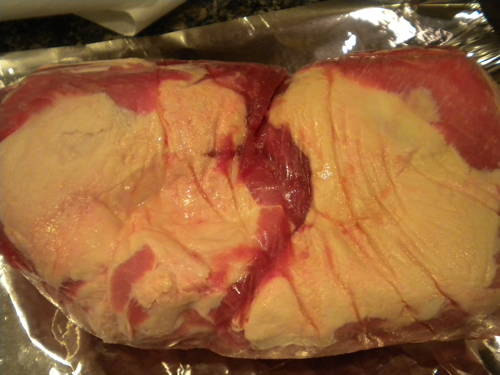 Normally I coat it with Woosty to help the rub adhere but a lot of folks use yellow mustard instead, so I figured why not use…yellow mustard based BBQ sauce?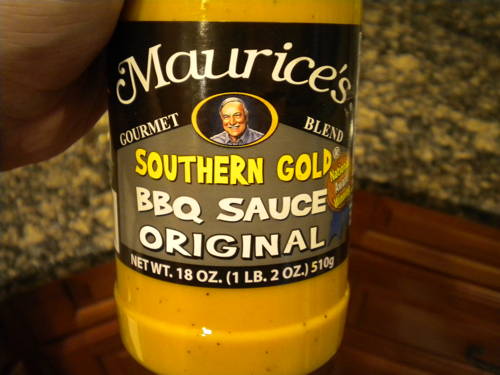 so slather that UniButt
coat with as much rub as I can get on there
and on ya' go
Now if it will hold this temp for the next 10 hours or so
I'll be mighty happy this evening!
If any of y'all are in the neighborhood bring lots of beer.
3pm Update: up to 156 internally after 8 hours; still got about 40 to go.
10 Responses to "Oh Say Can You See.."