Sigh. I guess now we can only await her wedding-night video
(CNN) — Former figure skating champion and Olympian Nicole Bobek was free on bond Tuesday after New Jersey police accused her of being part of a drug ring.
Former figure skating champion Nicole Bobek faces drug charges in New Jersey.
Bobek, 31, who won the U.S. figure skating title in 1995, was arrested at her home in Jupiter, Florida, last week on a charge of conspiracy to distribute methamphetamine in Hudson County, New Jersey, according to Guy Gregory of the Hudson County prosecutor's office.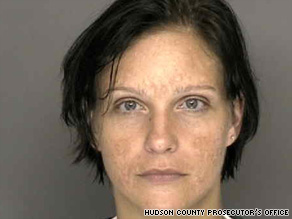 This is your Rink Leader on drugs
Quite a crop of little skating princesses we produced in the early 90s, eh?
4 Responses to "On Thin Ice"