Some funky glass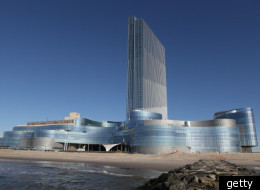 and a parking garage that holds 7,700 cars, for starters.
I'll be heading there in early May for a business convention. I haven't been to Atlantic City since a field trip in…2nd or 3rd grade I think.
I have no interest at all in gambling but I am curious just to indulge my inner voyeur for a while and have a meal or three at the new restaurants.
5 Responses to "What Does A Couple Billion Get You These Days?"