Schools are safer than they were in the 90s, and school shootings are not more common than they used to be, researchers say

"This is not an epidemic"
Mass school shootings are incredibly rare events. In research publishing later this year, Fox and doctoral student Emma Fridel found that on average, mass murders occur between 20 and 30 times per year, and about one of those incidents on average takes place at a school.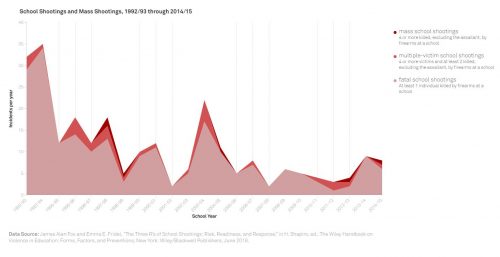 Tons of info, facts, and figures to go into battle with the tears and fears crowd.