I realize there are painful decisions to be made and that copious caterwauling will ensue when the fickle finger of fate points at your base. For instance; when they closed MCAS El Toro and MCAS Tustin.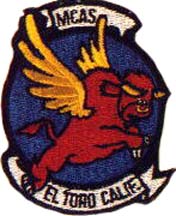 Beyond the historic significance of the bases, we'd spent so much combined time there (Lt. Grinch mid 50's, Major Dad/SSgt THS '80-'92), it seemed the orange grove perfume smothering a hot, pre-dawn flightline would forever coat our lungs. Sadly not. In a masterful bit of offensive maneuvering, the Marine Corps offered up it's two jewels of the West. They knew a sacrifice somewhere would be called for and chose to name the poison themselves, rather than let the commission pick them to pieces. We ~ all Aviation Marines far and wide ~ were outraged, spewing venom and threats and tears. But, once the noise died down, we were philosophic and resigned. (Also, to be honest, secretly delighted.*) We've watched BRACs come and go since, sometimes thinking 'yeah, I always wondered why they needed 8 of those' or scratching our head in bemusement at the commission of the day's reasoning. NAS Pensacola has been targeted for one of those head scratchers this go 'round. Remember Navy OCS in 'Officer and a Gentleman'? That's been in balmy Pensacola for some years now. I mean, the candidates are outside marching, running, formations, inspections; you know, you all saw the movie. They spend a good part of their day outside. In their wisdom, this year's BRAC has seen a need to move OCS out of Pensacola. WHICH we could handle under normal circumstances. But they've chosen to move it to:
Rhode Island.
::scratchscratchscratch::
*Nobody told me there was an AIRPORT here!
For years the encroachment around the base had rendered flight ops more and more difficult. There had to be weeks worth of notices in the paper if night carrier practices were to be held. God help the pilot who touched down 2 seconds after the posted 1 a.m. ( or whatever) landing time. Even during the day "ACK! He was SO LOW he took my expensive custom terra cotta roof tiles off!" The phones on base would light up, invective would take over the airwaves and letters to the editor pages…gads. Ridiculous stuff. Blahblahblah. (So BAD, in fact, that I once had to keep Major Dad from questioning/crushing the manhood of a fellow diner whose wife, noting the distinctive Jarhead coif, proceeded to hold forth in a LOUD MANNER about the nasty helicopters and who needed them and why were Marines in ritzy Orange County anyway and, anyway, who needed THEM…you get it. Her husband spent the evening ineffectually asking her to lower the tone, trying to distract her with breadsticks. She would just keep glancing over to make sure Major Dad was getting the whole thing. He was. A lovely shade of purple told me so.)
Anyway, that was the general state of affairs as the Marine Corps said hasta la vista to Orange County. The same Orange County who desperately needed another international airport to lessen the impact on overwhelmed John Wayne International. It struck us that the most wonderful outcome possible ~ the most fitting payback for years of harrassment ~ from the crushing blow of losing our home ~ would be for that very thing to come about. El Toro International. A fervent wish for all the pissy anti-Marine-Corps-and-their-3-jets-at-night-once-every-6- weeks yuppie monkeys, with all their pretensions, to have to deal with the Continental 3 a.m. from Bangkok, the AirLanka 1:30 a.m. from Columbo, the Delta 2:35 from Paris, etc and so forth, and 10 minutes apart. On approach.
OVERHEAD.
Every.
Single.
Day.
If there's a God, that'll happen. And how sweet it will be.
9 Responses to "A BRAC Smack"