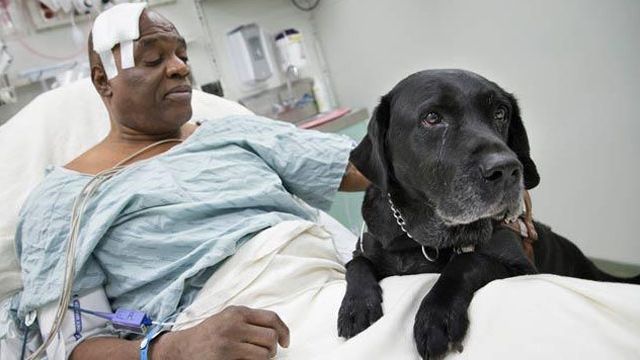 A tale of love amongst buddies
Cecil Williams, 60, fainted and fell onto the tracks at the New York station as a train approached.

His dog, Orlando, tried in vain to keep Mr Williams from falling – and ended up tumbling onto the rails with his owner.

Witness Matthew Martin, 54, told the New York Post that the dog never hesitated.

"He went down, and the dog jumped down," he said. "He wasn't pulled. He was kissing him, trying to get him to move."

… Authorities said the train operator managed to slam on his brake, but it was too late, with one and a half cars passing over the man and his dog.

Miraculously, both Mr Williams and Orlando managed to escape serious injury.

"The dog saved my life," Mr Williams told the Associated Press from his hospital bed.
I'm going to see if I can find a way to help him pay for Orlando.
6 Responses to "A Schweet Black Wabbie"