Kick back, flash somebody if you're up to it, parade about in your beads and feathers, then eat some red beans and rice wahed down with a VooDoo Ale or Abita. We're doin' dryrub baby backs, cornbread and red beans tonight. That is what…
Laissez les Bons Temps Rouler !!
…is all about.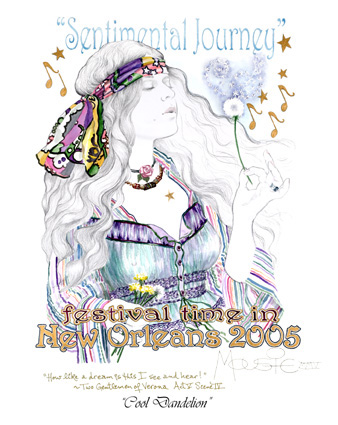 Now. Drink up, Shriners.
Swill Salute to New Orleans' premiere poster artist Mousie.
10 Responses to "And Happy Mardi Gras, Swillers!!"