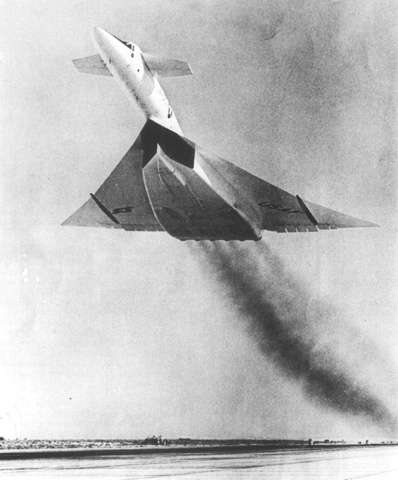 An interesting story in Aviation Week & Space Technology:
U.S. intelligence agencies may have quietly mothballed a highly classified two-stage-to-orbit spaceplane system designed in the 1980s for reconnaissance, satellite-insertion and, possibly, weapons delivery. It could be a victim of shrinking federal budgets strained by war costs, or it may not have met performance or operational goals.
This two-vehicle "Blackstar" carrier/orbiter system may have been declared operational during the 1990s.
A large "mothership," closely resembling the U.S. Air Force's historic XB-70 supersonic bomber, carries the orbital component conformally under its fuselage, accelerating to supersonic speeds at high altitude before dropping the spaceplane. The orbiter's engines fire and boost the vehicle into space. If mission requirements dictate, the spaceplane can either reach low Earth orbit or remain suborbital.
Neat, neat stuff.
7 Responses to "Did The Valkyrie Have A Child?"