Listen. To. The. Iraqis.
Please.
Differences have emerged between the U.S. and Iraq on how to deal with Shiite militant Muqtada al-Sadr, with the Americans appearing more willing than the Shiite-led government to concede a legitimate political role to the anti-U.S. cleric.
He's a bad, BAD guy.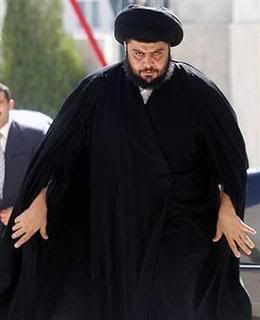 Make him a grease spot. Please.
Before he turns around and bites you in the ass. Again.
8 Responses to "I Am Normally Loathe to Suggest This, But…Listen to the Iraqis!!!!!"