…if the fellas whose LIVES SHE RUINED tried to collect on the LEGAL JUDGEMENT SHE STILL OWES one of them.
Before she lit out after lying about the rape and all, you know.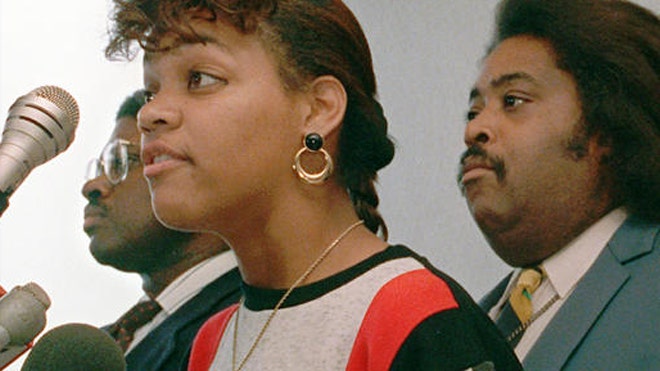 Tawana Brawley found living in Virginia under alias 25 years after rape hoax

Tawana Brawley is living in Virginia under a new name, still owing money to a New York lawyer she accused of raping her 25 years ago, the New York Post reports.
The Post reported Sunday that the 40-year-old Brawley lives in Hopewell, Va., has a young daughter and works as a nurse in Richmond, Va.
Brawley was 15 and living in Wappingers Falls, N.Y. when she said six white law enforcement officials abducted and raped her. Brawley is black.
The allegations spurred a national racial controversy before a grand jury decided they were false.
The Post says Brawley never paid a $190,000 defamation judgment owed to one man she accused.
Of course, she doesn't want to talk about it now…
Schmaybe someone should ask that fat, lying sack-of-shit over her right shoulder there about what HE has to say now, eh? Considering she was 15 when she brought the false accusations, I'll bet he had plenty of advice off-camera.
5 Responses to "Oh, I Suppose They'd Just Be Mean Old White Folks Tormenting Her"