…until I've had a chance to stock the larder.
Thank you.
Now you can panic.
Nation's bacon reserves hit 50-year low as prices rise

The country's bacon reserves are at the lowest levels in half a century.

In other words, pig farmers can't keep up with the world's sizzling appetite for those fatty, smoky strips of sheer eating pleasure.

The Ohio Pork Council, a Columbus-based non-profit, reported Tuesday that demand for frozen pork belly, frequently made into bacon, is outpacing supply.

"Today's pig farmers are setting historic records by producing more pigs than ever," said Rich Deaton, president of the organization. "Yet our reserves are still depleting."

There are literally not enough little piggies going to market.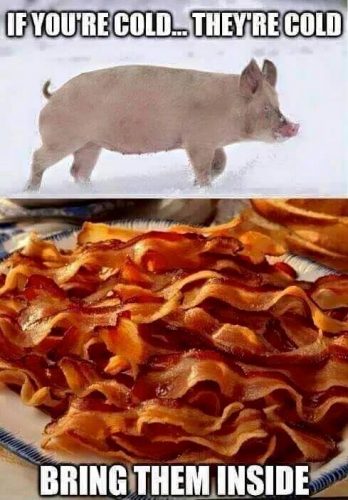 6 Responses to "Please Don't Read This Post"