…in the local obituaries. We lost Mr. FRANK E. ZIELINSKI (1915 – 2007) this October 24th. He was a drummer. Now, it's only a couple lines of his story, but they speak volumes…
…After high school he enlisted in the Navy as a musician, a drummer. He served as a Musician for 23 years retiring in 1959.
Frank was serving on board the USS Nevada at Pearl Harbor when the Japanese attacked.

His band completed the flag raising ceremony while under attack and then manned their battle stations.
…don't you think?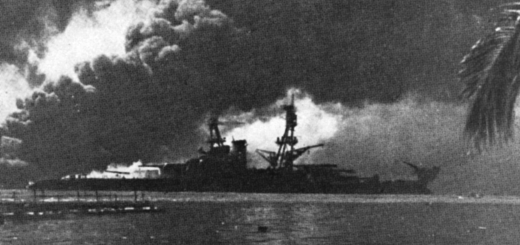 Hit by 1 aerial torpedo and 6, or more, bombs during the attack on Pearl Harbor, Nevada was beached in the harbour entrance to prevent sinking. She rejoined the fleet a year later, after repairs and refitting at Puget Sound Navy Yard.
Bless you, sir, and our condolences to your family.
3 Responses to "Sometimes You Read About the Neatest People"