Spain demands return of $500 million treasure
Court battle over U.S. deep-sea firm's shipwreck haul intensifies
Spain is demanding a U.S. deep-sea exploration firm turn over the entire $500 million treasure it salvaged from a shipwreck, saying Thursday it has determined the vessel is definitely Spanish.
James Goold, a Washington-based lawyer who represents the Spanish government, said the 19th-century shipwreck at the heart of a dispute with Odyssey Marine Exploration is without a doubt the Nuestra Senora de las Mercedes — a Spanish frigate sunk by a British warship southwest of Portugal in 1804.
…WHY then wouldn't the wreckage technically be British because it's a war prize?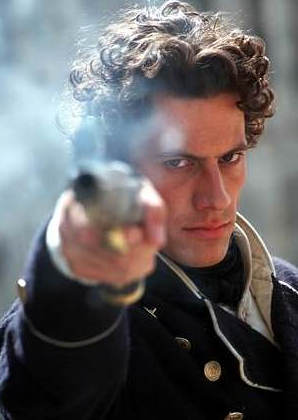 Don Massaredo: Mmm… I wonder if their excellencies realize they're setting free a man who will doubtless be a thorn in their side for many years to come.
Hornblower: I shall endeavor not to disappoint them. sir.
18 Responses to "Using Spain's Own Twisted, Rapacious Logic"